Home » Archives for August 2006
Tuesday, August 1, 2006
webmaster | 2:09:00 PM |
Free Wallpaper
Be the first to comment!
Silakan mendownload wallpaper-wallpaper gratis dibawah ini: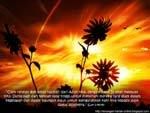 (1280x960)
(1024x768)
(800x600)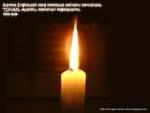 (1280x960)
(1024x768)
(800x600)
Diposkan oleh webmaster
di 2:09:00 PM
No comments :

Search
Menu
Kategori Artikel
Quick News
Hai! kami kembali lagi untuk memberkati para RHO-ers
Renungan Harian Online kini dapat diakses melalui domain berikut:
www.RenunganHarianOnline.com
Tentang RHO
Renungan di Blog ini dibuat oleh Tim Renungan Harian Online sendiri
Copyrighted @ 2007-2022
. Saudara boleh membagikan link blog ini agar dapat menjadi berkat bagi teman-teman saudara, atau me-link-nya di situs/blog saudara: atau dapat juga menggunakan banner dibawah ini:
Tuhan Memberkati!
Pendistribusian
RHO hanya memberikan ijin untuk mendistribusikan pada media online (blog, milist, dll) tanpa menghilangkan link source, jika didistribusikan pada media offline, seperti warta jemaat, harus mencantumkan link source-nya. Kami tidak mengijinkan pendistribusian yg bersifat komersil.